Seasonal dishes for everyone…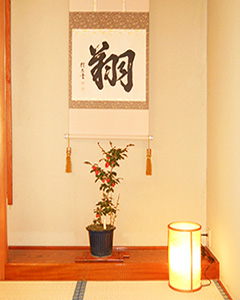 At Japanese restaurant Michikusa, we hope to serve authentic Japanese food with seasonal dishes to many people.
You can enjoy the most delicious food of each season; bamboo shoot and spring vegetables in spring, sea eel and ayu (sweetfish) in summer, Matsutake mushroom and wild vegetables in autumn, and Fugu (blowfish), crab and Kaki nabe (oyster hot pot) in winter.
Have a wonderful time with your friends and family here at our place.
Spring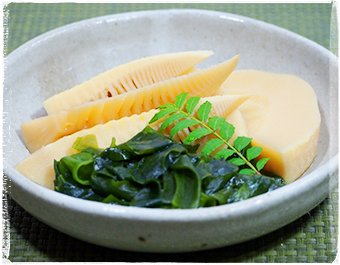 In spring when plants sprout, you can have bamboo shoot and spring vegetables.
Bamboo shoots can be baked, boiled and fried, and they all taste different.
We chose shiny bamboo shoots that are in good color and having a yellow ear.
Bamboo shoots growing up in direct sunlight have a green ear. Those bamboo shoots are stringy and tough with harsh taste.
Thick and heavy bamboo shoots with tight layers are said to have good taste.
Summer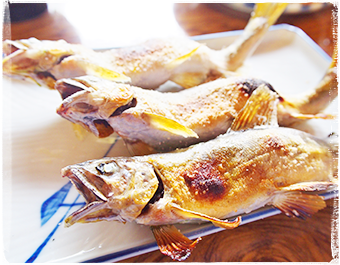 In summer, we have sea eel and ayu (sweetfish), bringing the best out of the ingredients.
Forget the summer humidity and enjoy our meal with cold sake.
Summer is the best season for sea eels. In the season, we will find them at the food section of the department store basement. For ayu (sweetfish), we have "Wakaayu (young sweetfish)" in the beginning of summer and "Ochiayu (sweetfish going downstream to spawn)" in late fall.
Autumn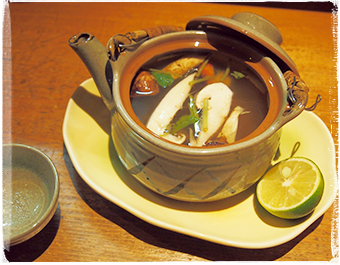 Autumn is the season for mushroom and wild vegetables. In this season, you can enjoy luxurious dishes with a plenty of Matsutake mushroom and bamboo shoots.
We can say that the king of autumn delicacy is Matsutake. We cook Matsutake in original way that leaves its flavor and chewy texture.
We are also proud to serve dishes with a plenty of wild vegetables. Please enjoy the taste of autumn ingredients.
Winter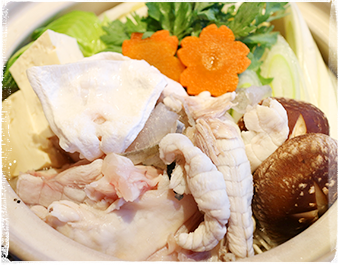 In cold winter, hot pot will warm your body and heart.
We serve not only Fugu (blowfish), crab and oyster for hot spot, but also a variety of dishes with fresh ingredients. Especially, we are proud to serve a hot spot with Fugu (blowfish).
Fugu (blowfish) is very healthy with high-protein, low-calorie and without almost no fat.
Fugu (blowfish) also contains collagen and niacin (vitamin B3) to fight hair loss and rough skin.
---
※We cook dishes on your request. Please feel free to contact us anytime.
Please understand that popular items may be out of stock.